Tuinhof Tankcontainer Solutions
Welcome to Tuinhof Tankcontainer Solutions - your partner for all things tank container. We specialize in the sale, design, and production of tank container solutions for Road, Rail, Sea, and Air. But our expertise doesn't stop there. We also offer service work, maintenance, and mandatory periodic inspections to ensure your operations run smoothly.
Moreover, we understand that every business is unique, which is why we provide customized wear and spare parts tailored to your specific needs. Our team has in-depth knowledge of regulations and legislation, enabling us to assist you in navigating these complex areas.
As the cherry on top, we offer total project management. This means that we manage your project from start to finish, allowing you to focus on what matters most: growing your business. At Tuinhof Tankcontainer Solutions, we understand that a reliable partner can make a difference in your operations. That's why we're committed to delivering high-quality solutions designed to meet your unique requirements.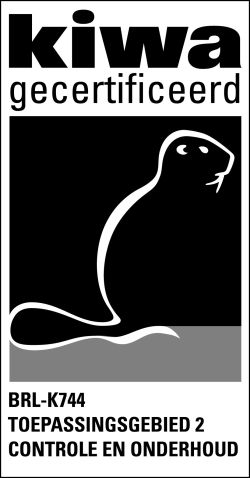 At Tuinhof Tankcontainer Solutions is the right place for:
Regular required IBC inspections

Visual and water inspection on stationary tanks

Delivering wearing parts and spare parts

Tank certificates, logs, type plates, mandatory tank markings

Tank cleaning

Repairs

IBC supply from stock

IBC rental

Stationary tank rental

Service location in Dronten

Quick response and 24/7 service
Not being on time for inspection of your tank can lead to large fines.
The mandatory inspections for your tank consist of a KIWA inspection and a ADR inspection. The inspection intervals are 2,5 years. The figure below presents which inspection is applicable.